Educational Vision
Among its farmers and businesses, Haliburton Community Organic Farm offers an extraordinary combination of expertise, in certified organic farming methods, ecosystem restoration and biodiversity, and holistic nutrition. We have developed a curriculum tailored to students wishing to learn organic farming within a place-based, ecological context. Coursework includes a unique mix of classroom instruction and hands-on farming, ecosystem and food handling practices. Special emphasis will be placed on Indigenous food systems and the role of native species in a certified organic farming environment.
A New Format, A New Partnership

The program has been redesigned for this first year, starting in January 2018. We are excited to be joining forces with our longtime learning partner Royal Roads University in offering the program in four 5-day modules, one each for Fall, Winter, Spring and Summer. Our next offering will be the Summer session, July 13-17, 2018.
Thanks to generous donations by community groups, tuition bursaries are available, for up to half the tuition costs!
Tempted? Check out our detailed Summer syllabus. You can register now at Royal Roads Continuing Studies. Please contact us by email if you have questions or want more details.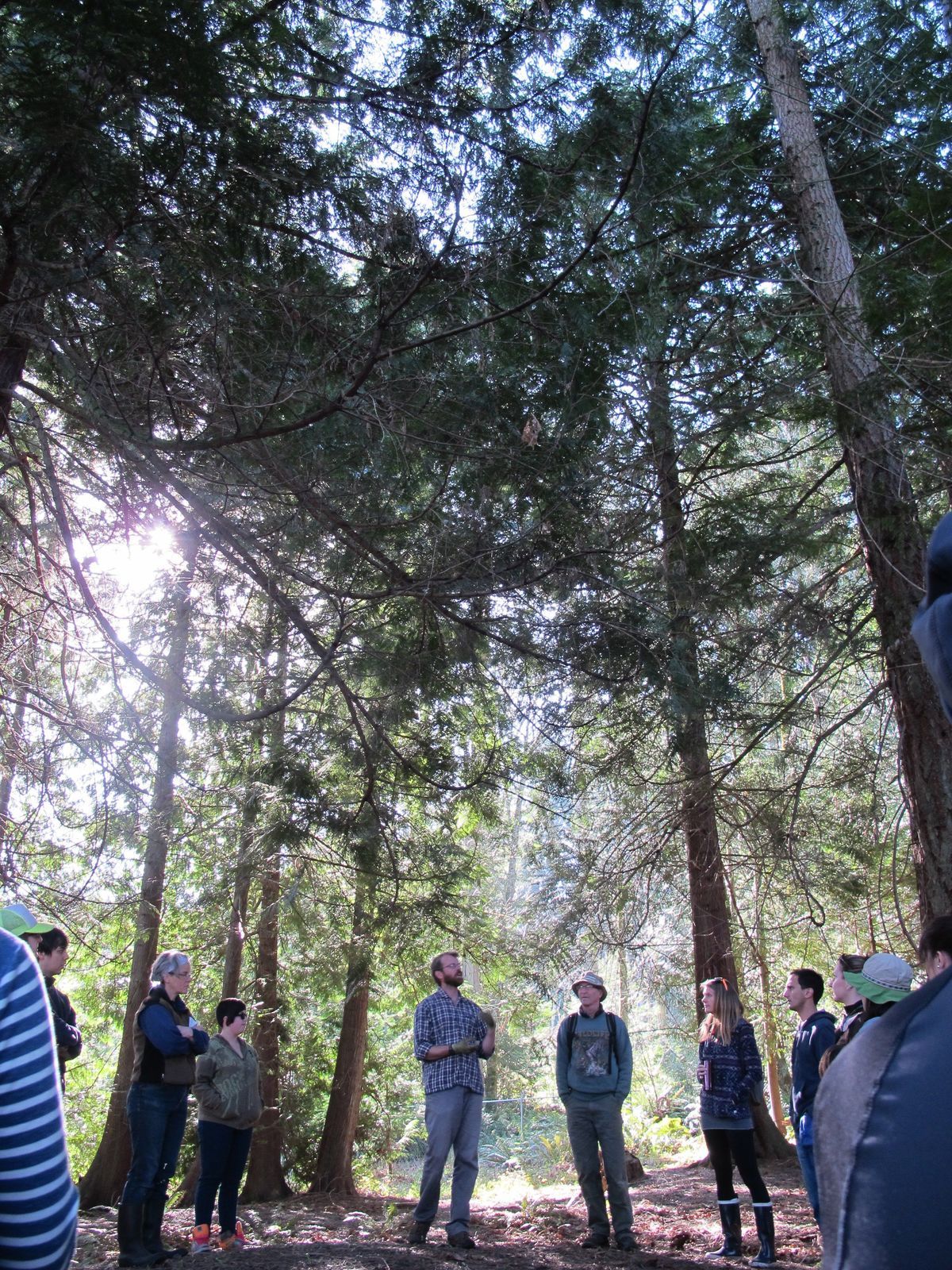 Learning Partners