The Regenerative Home Gardener
A full-season, hands-on gardening course.
Are you interested in learning how to grow your own food? Perhaps you are already a gardener but want to learn how to support soil and ecosystem health in your veggie patch. Regenerative gardening focuses on building soil health and biodiversity as the foundation for a healthy garden. We recognize the climate and food security crisis and are looking for positive ways to mitigate and build resiliency.
This is a full-season, hands-on course that combines lecture style lessons with hands-in-the-soil experience. Each participant will steward a 4'x10' garden bed and take home all the produce they grow.
Topics covered will include garden design and layout, starting seeds and caring for plant starts, setting up irrigation, plant nutrients and the soil/food web, companion planting, common "pests" and disease, fruit and nut trees, home composting, extending the growing season, succession planting, preserving the harvest, seed saving, medicinal plants, and more. We will also discuss our current food system, food and seed security and building resiliency!
Join regenerative farmer and master gardener Stephanie Jacobs for this comprehensive, hands-on gardening course, beginning in March 2023. We meet weekly in the Teaching Garden at Haliburton Community Organic Farm.
Mondays • 5:00 – 7:00pm • March 20 – October 16, 2023
Course Fee – $695  Contact us to register.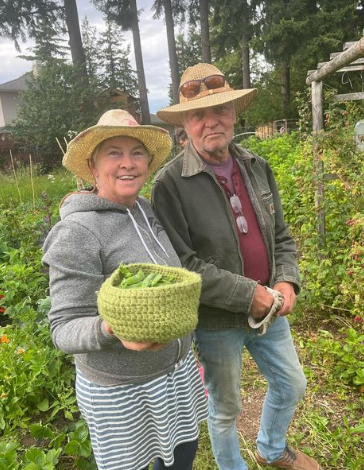 "The course Stephanie is teaching is brilliant. The curriculum spans the entire growing season and focuses on the many various aspects of food cultivation, preparation and harvesting. This means we get spring, summer, and fall planting and harvest, and we get to learn when to plant what, where and for how long. "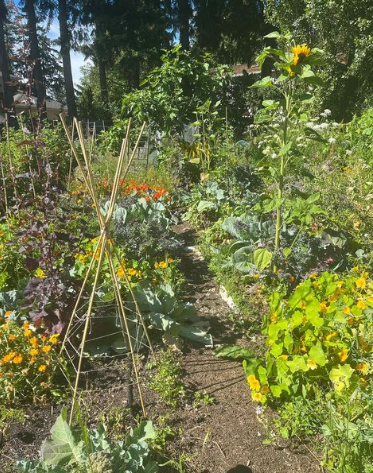 "Every class we get some instructional time where we learn about specific best practices in the garden, like the importance of soil health and how and what we should do to manage our soil. These practical teaching units are immediately applied at home, and my home garden has been greatly impacted by the teaching!"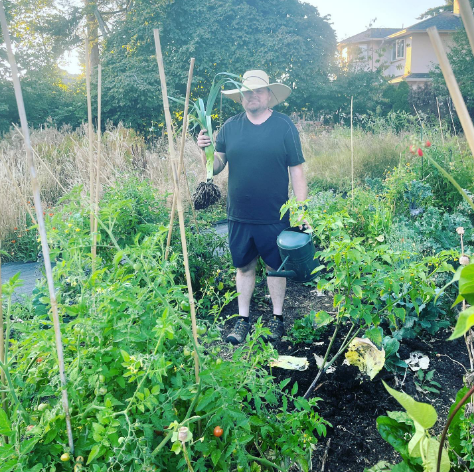 "I have loved every aspect of the course so far, from the location at the community farm, to the people who are part of the course, and most importantly to the driven, approachable and passionate nature of Stephanie's teaching. I believe her mantra whole heartily – we should all dig up our grass and plant some food!