We offer farm tours for school groups, community groups and anyone interested in learning more about how our farm works. 
Explore the community farm model, find out what certified organic growing means in the field, tour our ecological restoration areas, or learn about seasonal eating and growing food throughout the year.
About Our Tours
While COVID-19 remains a threat, we must limit the size of tours to allow for physical distancing; if your group is larger than 8 people, please schedule additional tours.
$10 per person for individuals or small groups of up to 5 people.
$60 for groups of 6 to 8 people
Tours can be customized to suit your needs.
Tours are guided by a Board member or Farmer.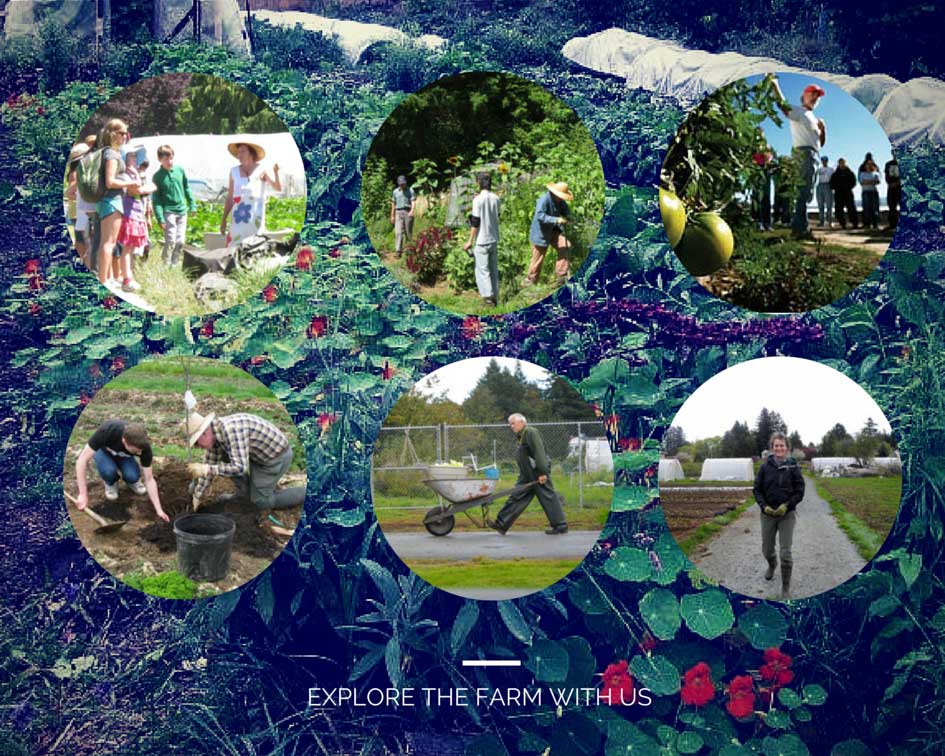 COVID PROTOCOL FOR VISITORS
Please do not come to the farm if you are feeling unwell or have been in contact with a COVID-positive person/unquarantined traveller
No public access to the farm house or cooler
Please bring your own hand sanitizer
Respect social distancing with the farmers and workers
Please wash or sanitize your hands before using farm tools or touching common surfaces (including farm stand produce)
The washroom is available if necessary; please use supplied disinfectant and paper towels to sanitize all touchable surfaces after use
Masks/face coverings are not needed on tours if you respect 2 metre distancing from others; but please bring and wear one if you have any concerns.