Growing Food Courses at the Farm
The popular and practical Growing Food course is offered collaboratively between Royal Roads University, Gaia College and Haliburton Farm. Whether you are interested in pursuing the Diploma in Organic Land Care or simply want to learn where your food comes from. It's practical and hands-on, and you'll be mentored through an entire growing season. You'll gain organic and permaculture skills and the confidence to grow your own food. Take a giant step towards increasing food security. Learn how to grow an abundant, nutritious and delicious food and save hundreds on the food budget.
Length: 19 sessions: Wednesdays, 6:30pm–9:30pm, Saturdays 1pm–4pm
Starts Wednesday, March 28, 2018 and runs until Wednesday, September 5, 2018.
Cost: $695 (tax exempt)
There will be a free information session at the farm on Wednesday March 14, 2018 at 6:30pm.

Bursaries available: Enquire at info Session.
Register here
More information at:
Gaia College
Royal Roads Continuing Studies
Apprenticeships, Practicum Placements, ESL students
For many years, Haliburton has trained young farmers and offered opportunities for schools and language students to learn more about farming by coming to the farm to study with the farmers.
Our new Haliburton EcoFarm School has replaced our usual program of farm-wide organic farming apprenticeships for 2017. Please visit the school's web page, or contact the EcoFarm School for more information.
Please Contact Haliburton Farm about other placements in the diverse educational events and programs that take place at the farm.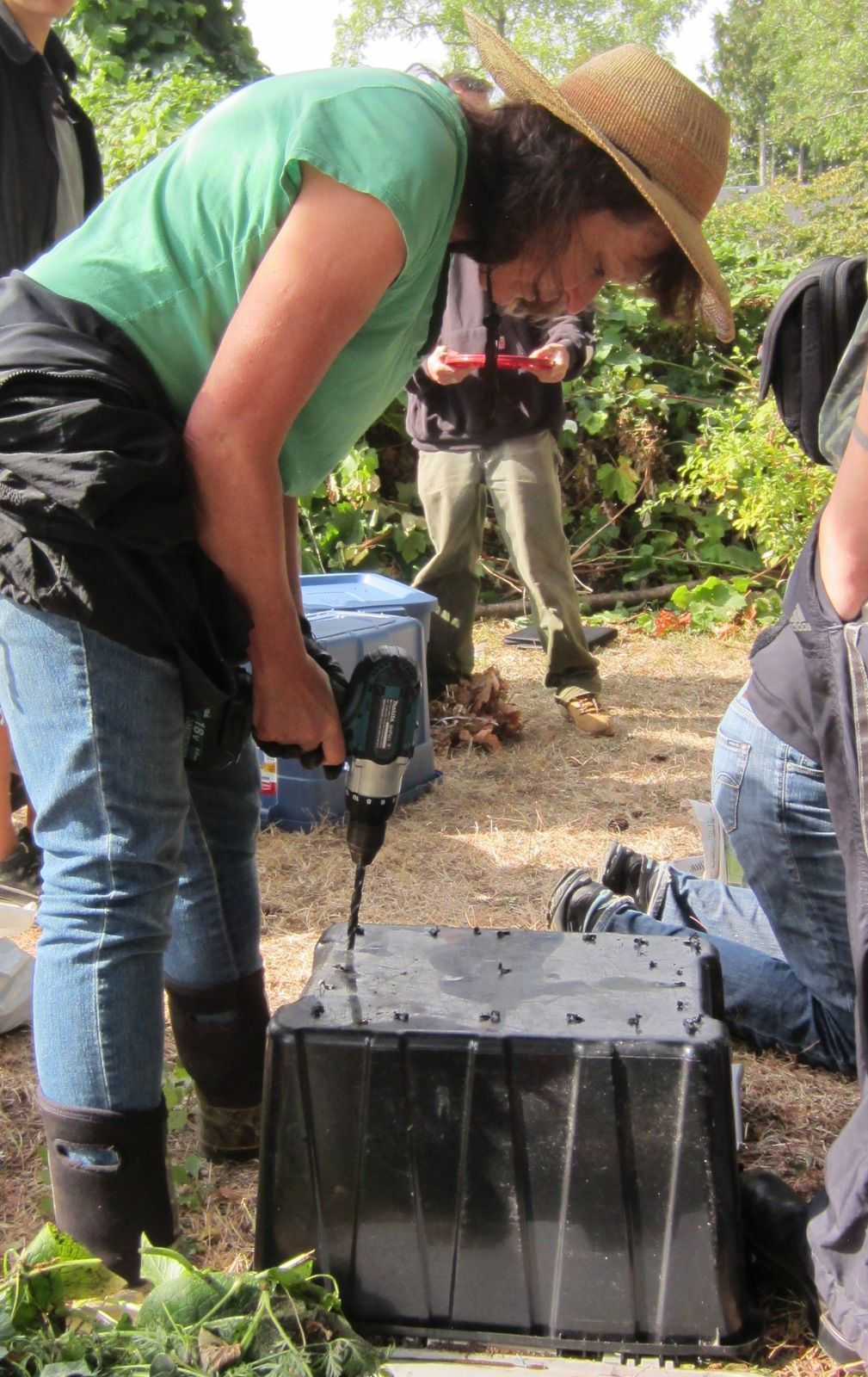 Workshops
Education and community involvement are central components of the Society's plan for Haliburton Farm. The farm hosts occasional workshops for organic farmers, gardeners, and consumers. We work collaboratively with local schools, colleges and universities to provide hands-on learning in organic growing. The Society also has a classroom space for educational activities. Check our blog, Twitter or Facebook pages for information about upcoming events and workshops. There is always something happening at Haliburton Farm.
Learning Partners