Our Shared Vision
To be a leading model of community-supported, small-scale sustainable organic agriculture carried out in harmony with local ecosystems.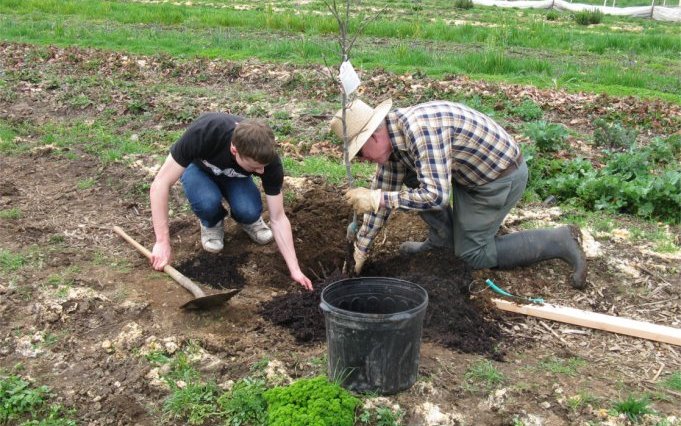 What We Do
practice and promote sustainable farming practices
involve the community in sustainable food production
support a local sustainable food system
demonstrate the viability of small-scale farming
restore and enhance biodiversity within farming systems
demonstrate a cooperative community farming system
educate about agroecology
In the summer of 2001, a group of concerned citizens formed the Land for Food Coalition (LFFC) in response to the threat of having the non-reservoir former farm property removed from the Agricultural Land Reserve and sold by the Capital Regional District (CRD) for a subdivision of 24 or 26 houses. The Cordova Bay Association for Community Affairs (CBA) made common cause with LFFC which developed an alternative land use plan to restore the Haliburton Farm to a working, organic farm with a community focus.
This plan was presented to the CRD and Saanich council. As a result of these efforts by the LFFC and the CBA, the CRD and Saanich agreed to the transfer of the Haliburton lands to Saanich for a purchase price of $400,000, with the intention of preserving the former farm for renewed agricultural use.
The Haliburton Community Organic Farm Society (HCOFS) was then established to develop plans for and to manage the farm under lease from the District of Saanich. The farmers and directors of HCOFS  appreciate continued support from the CBA.