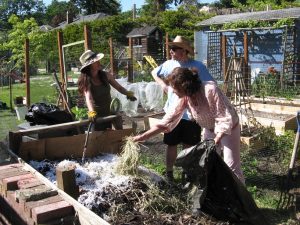 Starting April 26 at Haliburton Farm:  This year's Growing Food course runs until September, giving you an entire growing season to learn how to grow food in your own garden.
This popular course is hands-on and guided so you can end the summer with a bounty, even on your patio. Classes are geared to working people with evening and Saturday sessions, and includes self-guided projects over the summer months.
Topics covered include everything from soil amendments and composting to harvest and food storage and preservation. You will learn about working with light, assessing your soil types, managing water, planning your garden regardless of size or soil type, grafting, seed-saving and other methods of propagation. It's all about growing sustainably and organically and the principles will guide you to plan and manage all types and sizes of food gardens, whether in a city lot or a rural acreage.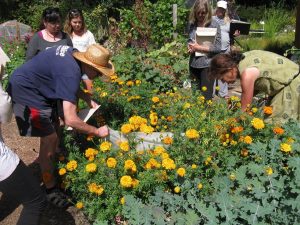 Half bursaries are available for students who have successfully completed the course.
It's offered in collaboration with our learning partners Royal Roads University and Gaia College. and can, if you wish, form part of Gaia's Diploma in Organic Land Care.
Please register with Royal Roads.